Early this year I approached the Washington State Parks Foundation to see if they would be interested in acting as a fiscal sponsor for my documentary project that would document the conservation history of the Green River Gorge as well as people's stories of connection to this unique area. As part of the project I also planned on hiking the entire Green River Gorge to document every section of the river to capture video and photography of the amazing landscape. They accepted and I can receive donations and apply for grants under their umbrella. I also have support from Urban Sparks, a non profit.
Today the foundation published an article "Local Conservationist Hikes the Green River Gorge from Kanaskat-Palmer to Flaming Geyser State Park". They did a great job of telling the story of how and why I committed to a rugged descent of one of the last wild places in King County that is also a Washington State Park.
The commitment to raise awareness of the gorge comes from feeling connected to a place. I heard a saying a couple of nights ago. Without a river there are no people and without people there isn't a river. It was in reference to the Duwamish tribe's fight for restoration of their treaty rights, but it also struck me personally. For a brief time in human history I have called the Green River Gorge home.
I lived near its rim and spent many days exploring the rim and the river. Those adventures spurred me to turn the love of a place into action. So a place became a way of life and a passion that has really defined who I am. It doesn't hurt that the Green River Gorge feels like an expedition every time I venture into its depths.
I've been an adventurer since I was four years old and set off to explore the college dorms where my father went to college. My parents, in a state of panic, were so happy to have found me content and safe upon my return. But it heralded a sense of adventure that would lead me to explore all over the world and in my backyard. That exploration would, in turn, fuel my passion for conservation.
In the 1960s a outdoor adventurer, mountaineer, and kayaker, Wolf Bauer, did the first descent by kayak and also took photographs on his journey. He took the images to Olympia, to the legislature, and worked to develop the Green River Gorge Conservation Plan that is still the guiding document today.
Some fifty years later eighty percent of the land from the rim of the gorge to the river is in public ownership. There are two developed parks, book ends, on either end of the twelve mile long gorge. At the east end, up against the foothills of the Cascades is Kanaskat State Park. To the west where the Green River Gorge opens up into the Green River Valley is Flaming Geyser State Park. In between is a wild corridor with a few houses along its rim and near old growth forest, from the rim down to the river where public ownership has remained.
Many have discovered the Green River Gorge and fallen in love with its uniqueness, beauty, and wildness. They have come and gone but the need for continued stewardship and community still remains. Without a community of support to preserve the remaining lands within the conservation plan, preserve water quality and habitat for wildlife and fish, push for the development of trails, and negotiate for recreational flows for boaters the goal of Wolf Bauer remains unfinished.
Wolf's story, my story, and the stories of many others are just brief moments in time that are connected by a river. As our region grows so does our need to make sure that areas like the Green River Gorge remain wild. With your support, fifty years from now, others can come discover this area and for a brief time feel like they have stepped into the wild...only 40 miles from over a million people.
Join the Friends of the Green River Gorge on Facebook or subscribe to this blog to learn more.
More about the conservation history of the Green River Gorge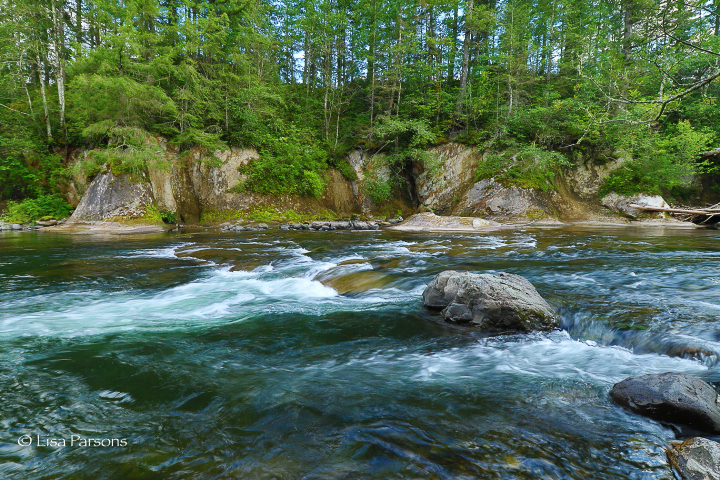 A few photos from my journey down the twelve mile long Green River Gorge.